Looking forward to working with 1st Bro Gwydyr Scouts in Betws-Y-Coed on March 2nd to put together their performance work to celebrate St. David's Day.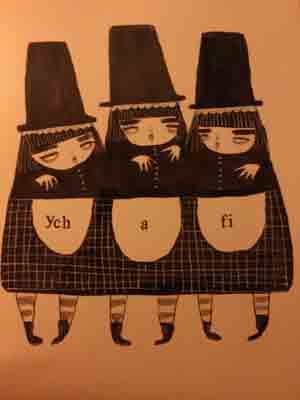 Welsh Lady artwork by Lowri Mai Roberts
https://www.facebook.com/twinkleandgloom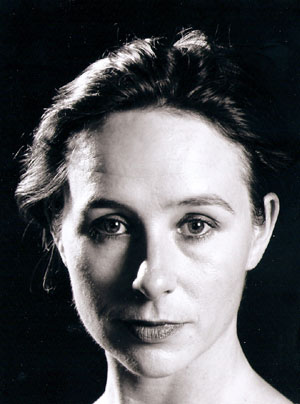 You can now follow Metaphysique on facebook
https://www.facebook.com/MetaphysiqueJane/
For Jane's Linkedin profile click on the link below
http://uk.linkedin.com/pub/jane-sutcliffe/27/216/99
" In The Psalm of Her Hand"
touring from May 2018. The show is a piece of visual, physical theatre and will have a workshop to accompany performances.The show is suitable to tour small scale community venues, festivals, secondary schools, colleges and universities.'In The Psalm of Her Hand' explores the walk through life and is about hearts.This is a solo piece that follows on from 'Soul in a Suitcase' and 'Cupid's Strongest Bow'https://www.facebook.com/thewrightschool/
'In The Psalm of Her Hand'is the third in the trilogy and is funded by
https://www.facebook.com/gwylcoda/

Here is what 'Y Festri' wrote ...

In The Psalm of Her Hand
Posted on March 22, 2018 by yfestri
We are delighted to announce 'In The Psalm of Her Hand', a beautifully crafted piece of visual, physical theatre, created and performed by Jane Sutcliffe. It will be showing at Y Festri on Thursday 24th May as part of its debut tour. Jane will also be running a Contemporary Clowning Workshop the day after on Friday 25th – open to over 16's of all abilities and suitable for Welsh and English speakers.

This is an amazing chance to see a very gifted performer in the intimate setting of Y Festri, Llanberis.

'Performance Dates 2018
February 28th- March 2nd R&D at Theatr Clwyd in Studio 2 sharing of work at 3pm Friday 2nd March

April Sunday 1st 4pm Preview 'Holy Fool's Day' Penmachno church, Snowdonia, North Wales
April 26th & 27th R&D at Theatr Clwyd in Studio 2 sharing of work at 3pm Friday 27th April

May 18th 7pm Friday Trefriw Walking Festival, Llanrhychwyn church, Snowdonia, North WalesMay 21st Monday 5pm-7pm Clown workshop Betws-Y-Coed Church Hall
May 24th Thursday 7pm 'Y Festri', Llanberis, North Wales May 25th Friday 10-12noon Clown workshop 'Y Festri' Llanberis, North Wales
May 25th-28th Cae Mabon, Eco Forest Retreat, Llanberis, Snowdonia, North Wales
July 27th-29th The CODA Festival, Llanidloes, Mid-Wales
September 13th The University of Gloucester, CheltenhamSeptember 15th 'Open Doors' Llanrhychwyn Church, Snowdonia
September 29th 7pm 'Pethau Bychain' with Cass Meurig, St. Mary's church, Betws-y-Coed
"Y Farchnad" 2017
will premiere at The Hijinx UNITY Festival in Caernarfon on Sunday July 2nd 2017
"Pin, Curl & Dyesome" 2016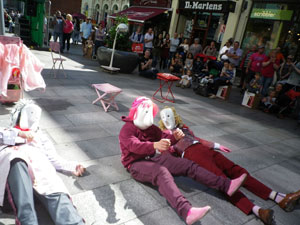 Fancy a new Do?
Select our Strolling Salon and see what we can do for you
Pins, Perms, Curls and Colours
Our Scissor-handed stylists serve up the new you
Hairstylist:-
1.a cut above the rest 2.adds colour to the lives of other 3.brings out the beauty in others 4.miracle worker
Here at 'Pin, Curl & Dyesome'
Comedy Mask Theatre on your doorstep ...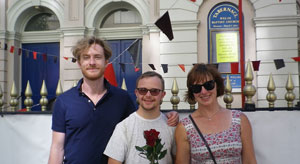 Hijinx Academy North Wales performing as part of The Unity Festival in Cardiff July 2nd & 3rd 2016 created and directed by Jane Sutcliffe
'SOUP' 2015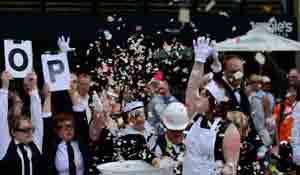 Hijinx Academy North Wales performing as part of The Unity Festival in Cardiff July 4th 2015 created and directed by Jane Sutcliffe
Trailing Wisps of Glory' June 2015
A physical theatre project at King Edward VI Girl's School Handsworth Jane will be working with Artist Garry Jones www.offourtrolley.com and wwwglamba.co.uk
The Slender Balance 2015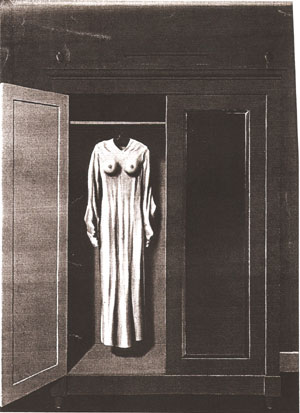 In Hommage to Max Sennet - Rene Magritte
At Turves Green Girl's School & College Birmingham May 2015. A physical Theatre workshop programme for schools and colleges taking excerpts from 'The Slender Balance' to explore our relationship to food and our bodies. Suitable for Year 7+ ..
Jane worked as North Wales Coordinator & Physical Theatre Maker for Hijinx Theatre Company and was based at The NOVA Centre Prestatyn.
Jane.Sutcliffe@hijinx.org.uk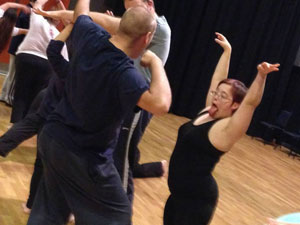 North Wales Hijinx Academy students
Artist Champion
Jane worked for westmidlandsartshealthand wellbeing.org.uk
& Creative Health CIC to develop The Quality in Arts and Health Framework for Birmingham and The Black Country. Be Reflective has now been produced and was be launched at The IKON Art Gallery in Birmingham on 14th January 2015.
With 'The Sterling Trio'
Jane performed with The Sterling Trio www.thesterlingtrio.com at The Williamson Art Gallery in Birkenhead as part of 'Sunday Serenades' on 2nd June and on June 14th at The Bridgewater Hall in Manchester ... 'A Little Bite Music' www.bridgewaterhall.co.uk and will be performing 'The Up and Down Man' (music by Howard Blake ... The Snowman) at Luton Library Theatre on 9th March 2015.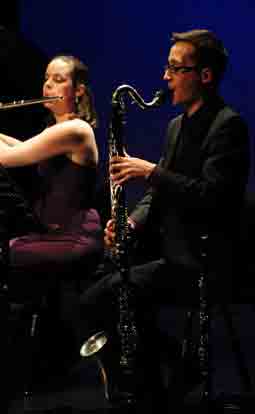 'The Up and Down Man' Luton Library Theatre March 9th 2015
Workshops available
Play and Physical Presence in Performance
The Creative Spark - Devising Theatre
Moving into Stillness - Neutral Mask
Commedia dell'Arte
Theatre Clown and Physical Comedy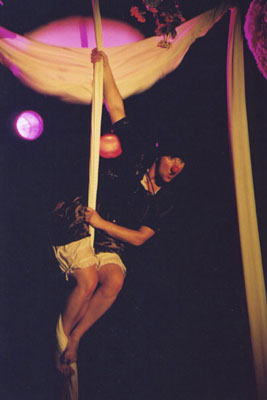 "Cupid's Strongest Bow" 2008
follows on from "Soul in a Suitcase"....
I would like to dedicate "Cupid's Strongest Bow" to my friend Margaret Young 14th January 1963- 16th June 2006. We are delighted to acknowledge Arts Council of England funding for this new project.
It is a story of hearts and about not trying too hard. It is a play about the resilience of the human spirit. This kernel of humanity that seems to help us get along…which is beautiful, charming, stupid, naïve, child-like, grumpy and ultimately in this case - optimistic …
A play about the journey through life and love from the heart embracing pleasure and pain, the profound and the profane, the ethereal and the mundane.
A piece of visual comedy that is audacious, poetic and painfully funny combining Clown play, aerial work, and music.
Jane has developed the show and its physical comedy with Director John Wright author of "Why is That so Funny?" Director of aerial work is Mike Wright of "Above and Beyond". Sound design is by Pete Williams.

"I swear to thee by Cupid's strongest bow;
By his best arrow with golden head:
By the simplicity of Venus' doves
By that which knitteth souls and prospers loves...
Midsummer Night's Dream
"For in the dew of little things
the heart finds its morning and is refreshed."
The Prophet Kahlil Gibran
"The Clown is very honest. There's timeless wisdom in the Clown, infinite play. She has the audience squirming one moment and laughing the next.... in the tradition of the Fool in Shakespeare." BIRMINGHAM POST
"...Creates a poem with her movement...." THE STAGE
"Is mesmerising throughout, assured, funny and subtle" BIRMINGHAM POST
This show had its premiere as part of "The Moving Parts Festival" at The Midlands Arts Centre in Birmingham on Valentine's Day 2008 and finished its tour at The Artrix, Bromsgrove on June 26th 2008.
Cupid's Strongest Bow
mac Valentine's Day 2008
"a triumph
a gem... absolutely brilliant...
Really, really enjoyed the show..you were fab….
Great, just great…. Congratulations!
We want to see it again in Birmingham and soon!!!
I was very close to tears...
Even now I have a tear in my eye remembering last night...
Many congratulations on your wonderful performance tonight!
Just want to say a big WELL DONE!! again for the show last night. You must be really proud.. A very fine Clown and actress...
This should be a smash!!
Thank-you very much indeed for the lovely performance last night. I found it touching, moving, comedic and entertaining in equal measures and I left in a very definite reflective mood with a gentle smile on my face. It was terrific to see such a big audience and one which really engaged with your work. Your performance was a veritable tour-de-force - I've not really seen your aerial work before - and the changing of tempi within the piece was very well judged.
With every good wish for the success of the rest of your tour...
Magnifique Brava!
Well done, Jane. We really enjoyed it, and had a long chat afterwards about our favourite moments from the show. There were many!
I thoroughly enjoyed the performance which was enchanting, touching and very well received by your audience.
What an achievement! Congratulations!"
The Artrix June 2008
"Overwhelmed ... Laughter, Tears, Love...."
"Really enjoyed the show. Had me gripped for the hour. Lighting and sound was excellent"
"Can we have a CD of the soundtrack?"
"Beautiful performance! Made me smile, frown...many special moments. Keep up your amazing skill and work. Magnificent x"
"Thank-you for sharing Luna's journey with us. Where does she end and you begin?
" A wonderful last performance Jane - I loved the teenage part it reminded me of my sister in year 9"
"It was a really clever and innovative performance - Well done!"
"I was captivated from start to finish... such warmth. The best evening I've ever spent in Bromsgrove!"
"The play was really great...loved the teenage part, I could relate to that"
"As a venue technician it is a pleasure to work on such a novel and innovative show"
"A fantastic new experience for me it provoked many emotions. A very clever performance. Thank-you!"
"Thank-you for such a thought-provoking presentation. I can't choose which part of the performance I enjoyed the most - it was all a delight, from the earliest scenes to the final moments. I hope you come again to the Artrix"
" There is so much in it, it is so rich that it is difficult to take it all in in one go... I need to see it again... a visually beautiful show""
"Another wonderful performance... I loved the way you put this one to bed"